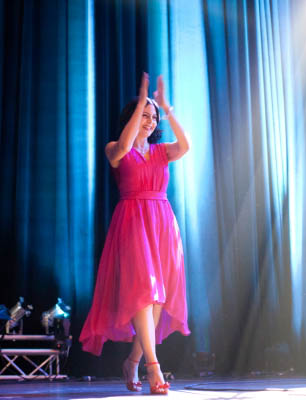 2013 Grammy Award Winner and two time Juno-nominated singer/songwriter Jennifer Gasoi is quickly making a name for herself as one of Canada's hottest children's performers and recording artists.
Voted 2013 Canadian Children's Artist of the Year, Jennifer has a unique gift for writing and performing upbeat, intelligent jazz and world based children's songs that adults love too. Her ability to appeal to kids and adults alike is one of Jennifer's most unique and endearing qualities.
"Throw a Penny in The Wishing Well", Jennifer's Grammy Award Winning sophomore release , is a collection of 18 of the best kids songs you'll ever hear! Nominated for a 2013 Juno Award for Children's Album of the Year and winning a coveted Parent Choice Award, this album contains swing, blue- grass, doo wop, gospel, klezmer, Cajun and calypso.
The lyrics are clever, the players are top-notch and the rhythms are undeniably danceable. Give it a spin and discover a rare gem!"…production that's crisper than a fresh picked apple, musicianship tighter than your faded high-school jeans, and the soda-fountain voice of Gasoi…"
-Jeff Bogle, from Out with the Kids Blog, NYC
"Songs for You", Jennifer's Juno nominated and Gold Parent Choice award-winning debut album, has become a children's classic. Since releasing this album 10 years ago, Jennifer has received hundreds of letters and emails from parents who say that her music has been the sound-track to their families lives!
Jennifer's musical talent became apparent at the age of 4. She was shopping in a local toy store with her mom when she spotted a toy piano. Although it was the first time she had ever touched a piano, she was able to play her favourite songs by ear.
Jennifer's natural affinity for music led her to study classical piano for 12 years and later study jazz voice , piano and composition. She has appeared at the Calgary Children's Festival, the Northern Alberta Children's Festival and has been a three time performer at the Vancouver Jazz Festival.
She has been a regular entertainer at the famed Upstairs Jazz Bar in Montreal for over ten years, charming the crowd with a combination of jazz, cabaret and the occasional kids tune thrown in the mix! Jennifer is passionate about living life to the fullest and creating music and live shows that reflect this passion. Through her music, she hopes to inspire kids (and adults ) to live from the heart, stay true to themselves and follow their dreams.
"When life gives you lemons put on Jennifer's album and make pink lemonade!"
-John Wood of Kidsmuzic.com
Download one-sheet (PDF) | Download poster (PDF)
Awards and Nominations
GRAMMY Award Winner for Best Children's Album 2014
JUNO Nomination for Children's Album of the Year 2013
Winner of the 2013 Sirius XM Canadian Indie Awards for Children's Artist of the Year 
Parent Choice Award Winner 2013 
Canadian Book Centre selection for Best Children's Music 2013
Semi-finalist in the International Songwriting Competition 2013
JUNO Nomination for Children's Album of the Year 2005

Gold Parent Choice Award Winner 2004
Western Canadian Music Award Nominee for Outstanding Children's Album 2005
Great American Songwriting Competition Winner for Outstanding Achievement in Songwriting 2005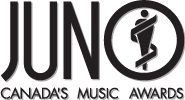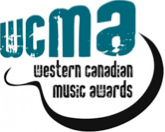 MEDIA GALLERY
Download selected high-resolution photo set (47.1 MB ZIP)

VIDEOS
We're Going To Clap Our Hands
Throw a Penny In the Wishing Well
Rave Reviews!
"Gasoi music parades listeners through swing halls, backyard blue-grass joints, doo-wop studios and gospel churches, while her lyrics never stray too far from her young target audience. Gasoi's musical literacy helps keep adults tapping their feet as her tracks roll through styles as diverse as Cajun, calypso and klezmer.
– Matt Robinson, Vancouver Sun
"good music, upbeat stylings, delivered with jazzy precision.  Jennifer's success won't be ethereal like a bubble. "
-Christine Long, CTV Montreal
"…production that's crisper than a fresh picked apple, musicianship tighter than your faded high-school jeans, and the soda-fountain voice of Gasoi…"

-Jeff Bogle, from Out with the Kids Blog, NYC
"When life gives you lemons put on this album and make pink lemonade!"

-John Wood of Kidsmuzic.com
"Gasoi, an accomplished pianist, sings her heart out and her fresh, jazz-hued vocals are the highlight of the record without taking centre stage-that position is captured by her well-written songs which is-in all honesty- what it's supposed to be all about."
-Eric Thom, Today's Parent
"This album proves that utterly simple can be utterly charming.. This whole production is a small gem whose seemingly simple perfection belies the hard work required to reach that level of effortless sophistication."
-Kristi Jemtegaard ©2004 Parents' Choice
Canadian jazz musician Jennifer Gasoi is off to a rollicking start with her first children's recording of original songs. A variety of lively musical styles are employed, including jazz, blues, folk, and pop as Gasoi effortlessly sings her clever lyrics to simple acoustical instrumentation. The recording is flawless. Expect this title to be a favorite with children and their caregivers.
–Kirsten Martindale, School Library Journal Review
"Prepare to be genuinely charmed. Jennifer Gasoi has a true talent for writing children's music. Her smooth and agile voice is perfectly lovely and expresses sincere enjoyment in singing. You can't kid a kid. The songs are playful and engaging for any age. I don't have toddlers but I would wager that "Songs For You" stands up exceptionally well to repeat listening for both young and old. It isn't 'playing down' to kids. It happens to be writing for them but the songs themselves are sweet, fun and completely enjoyable. If you have kids, or kids to buy for, do yourself a favor and add "Songs For You" to your collection."
-Stacey Board, songwriting columnist for Muses Muse
"And here it is folks, the one song that got the most listener response. It comes from way back in January when we got piles of phone calls and e-mails when we first played Montreal independent artist Jennifer Gasoi. We spun you a song from her album "Songs for You" and you guys went crazy for it. Seems there's a huge appetite out there for intelligent creative music aimed at kids… Easily taking the top spot in audience response here is Jennifer Gasoi with Butterfly."
-Sook Yin Lee, CBC Radio: Definitely Not the Opera, July 3, 2004
"One of the best children's albums ever! We bought this album when we saw Jennifer perform at a children's festival. This is one of those albums that everybody enjoys listening to so it gets played alot. The songs are funny, creative and suitable for many age levels.
– Andrea Berko, review from iTunes
RECENT PRESS
Grammy's 2014: Jennifer Gasoi's Grammy Winning Acceptance Speech- January 26, 2014
GLOBAL Montreal TV:  Jennifer Gasoi: Grammy Winner January 29, 2014
CTV Montreal TV: Jennifer Gasoi Wins Grammy!  January 29, 2014
Breakfast Television Montreal: Jennifer Gasoi: Wins Grammy!  January 30, 2014
Jennifer Gasoi on the Red Carpet:  Jennifer Gasoi at the 56th Grammy Awards January 26, 2014
CBC Montreal TV:  Gasoi Goes for the Gold!  December 10, 2013  (Featured at 23:55)
National Music Center:  Grammy Potential for Several Canadians    December 10, 2013
Montreal Gazette: Jennifer Gasoi's Grammy Wish Comes True December 10, 2013  
CBC Vancouver: The Early Edition with Rick Cluff  December 11, 2013   
The Aaron Rand Show CJAD 800 Montreal: Radio Interview December 11, 2013
Vancouver Sun/Ottawa Citizen/Calgary Herald  Grammy: Juno nominations highlight Jennifer Gasoi's big year December 13, 2013