Grammy Gold!!!
I think most of you have heard the news by now… Throw a Penny in the Wishing Well is the 2014 Grammy Award Winner for Best Children's Album! It's hard to believe it's only been 2 weeks since Cindy Lauper called my name and I went flying up to the stage to accept the award. My category was the fifth to be announced and it was such a relief to be right at the beginning of the telecast. Surrounded by family and friends in the Nokia Center, and with support from all over Canada and beyond, it was an exhilarating, other-worldly, perfect life moment!
After winning the Grammy I was whisked away into the Media Center where I was greeted with a standing ovation by an enthusiastic group of reporters. I entered room after room filled with press and media. In one room, I posed for 25 cameras all taking pictures at the same time. In another, I stood on a stage with a microphone, answering questions from a myriad of newspaper and radio reporters. I felt like a kid in a very flashy candy store!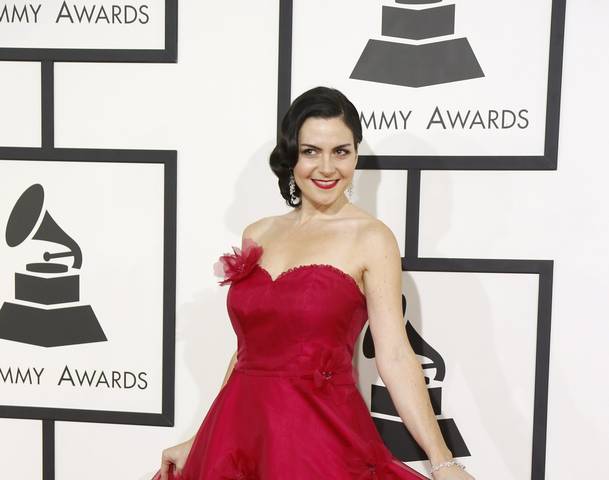 One of the highlights of the experience was receiving such enthusiastic support from Canada. I felt like an Olympian who had just won a gold medal! When I attended the Canadian Grammy Party in LA, I was I was honoured by Alan Thicke and the Consulate General of Canada.
After I won, I received all kinds of press from Canadian media from coast to coast. I was even welcomed at the airport by a camera crew from CTV Montreal! In fact, look out for me on Canada AM on CTV- Monday, February 17th. I will be performing one of the songs off my album!
Thank-you for all your good vibes, love and support. I am grateful for all my fans- big and little. I urge you all to "step out of the box and take a chance" in your lives. It doesn't have to be a HUGE step, just a little one. A series of small steps may eventually lead you to your biggest dreams. And as always, all we have is this moment. So let's enjoy it, be grateful for what we have, be kind to each other and keep dreaming!!!
Love,
Jennifer xo
p.s. To purchase my Grammy Winning CD, please visit www.jennifergasoi.com/store