I think most of you have heard the news by now… Throw a Penny in the Wishing Well is the 2014 Grammy Award Winner for Best Children's Album! It's hard to believe it's only been 2 weeks since Cindy Lauper called my name and I went flying up to the stage to accept the award. My category was the fifth to be announced and it was such a relief to be right at the beginning of the telecast. Surrounded by family and friends in the Nokia Center, and with support from all over Canada and beyond, it was an exhilarating, other-worldly, perfect life moment!
After winning the Grammy I was whisked away into the Media Center where I was greeted with a standing ovation by an enthusiastic group of reporters. I entered room after room filled with press and media. In one room, I posed for 25 cameras all taking pictures at the same time. In another, I stood on a stage with a microphone, answering questions from a myriad of newspaper and radio reporters. I felt like a kid in a very flashy candy store!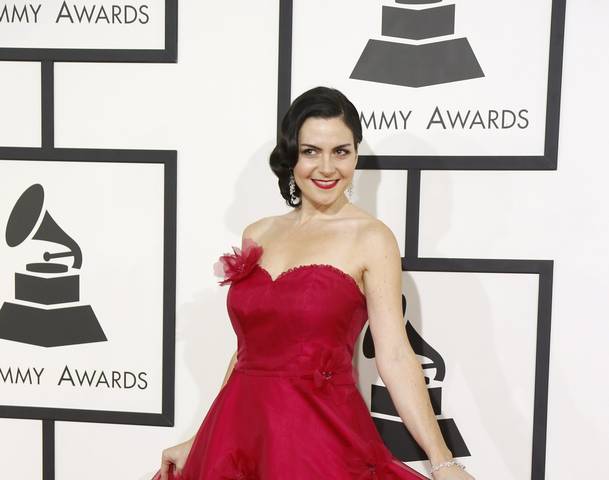 One of the highlights of the experience was receiving such enthusiastic support from Canada. I felt like an Olympian who had just won a gold medal! When I attended the Canadian Grammy Party in LA, I was I was honoured by Alan Thicke and the Consulate General of Canada.
After I won, I received all kinds of press from Canadian media from coast to coast. I was even welcomed at the airport by a camera crew from CTV Montreal! In fact, look out for me on Canada AM on CTV- Monday, February 17th. I will be performing one of the songs off my album!
Thank-you for all your good vibes, love and support. I am grateful for all my fans- big and little. I urge you all to "step out of the box and take a chance" in your lives. It doesn't have to be a HUGE step, just a little one. A series of small steps may eventually lead you to your biggest dreams. And as always, all we have is this moment. So let's enjoy it, be grateful for what we have, be kind to each other and keep dreaming!!!
Love,
Jennifer xo
p.s. To purchase my Grammy Winning CD, please visit www.jennifergasoi.com/store
It is with great excitement that I share the news that my album Throw a Penny in the Wishing Well has been nominated for a 2014 Grammy® Award for Best Children's Album!  Hard work, perseverance, vision, dedication, trust, patience and a little magic has led me to this moment.
From the moment I made the decision to become a musician many years ago, I also made the decision to realize my potential and follow my heart always.  This has not always been easy.  There have been many challenges, difficult days, months and even years along the journey.  But through it all, I always felt a deep inner calling and drive to keep manifesting my hearts desires.  The songs in Throw a Penny in the Wishing Wellurge us to follow our heart, trust in ourselves and our dreams, and know that anything is possible.
I am savoring every delicious moment of this ride.  Thank-you to those who are reading this, who have supported me, bought my albums, have come to my shows and believed in me the whole way!  I am blessed and grateful.
Now I'm off to do interviews, TV appearances, answer emails, check twitter and facebook messages and send off CD's.  You can watch my recent TV appearance on CBC Montreal by clicking here.  My feature appears at 23:55.  Or click here to read an article in the Montreal Gazette.
You can buy my music at CDBABY or MAPLEMUSIC.COM
Wishing you all a peaceful December and a heart full of love.
Feel free to send golden vibes my way!
Love,
Jennifer xo
I have submitted a hockey song for CBC's Songquest contest and I need your help!  I just found out I'm close to the top 50 out of 1000's of entries so a few extra votes could make the difference.  Voting is easy. Simply click the "vote for this artist" icon on the page.  The song is called "Game in Canada's Heart."  Listens and likes also count for votes and you can vote daily until December 11th. Thank-you!
On Tuesday I had the privilege of being a key note speaker at the Woman's Arts Society of Montreal's 120th Anniversary lunch.  The topic was "enrich, enlighten and inspire."  I loved speaking and sharing my experience and inspiration with the crowd.  I hope to do more of it in the future.  Here I am with the president of the society, Cheryl Berganza. She's an incredible artist and an inspiring woman.
Please keep my music in mind for the holidays.  It's a great gift for the little ones in your life.  Click here to buy!
I wish you all peace, love and light during this holiday season.
Love,
Jennifer xo
Here we are… the seasons are changing and life is changing so fast.  I feel like I blink and I am in a totally new phase of my life.  The good news is we are always here, now. No matter what is going on in our lives, all we really ever have is this moment.  Let's tap into the gifts of this moment no matter how big or small they may be.
I have some exciting news to share…  My album Throw a Penny in the Wishing Well is officially on the ballot for the 2014 Grammy Awards!  This means that I am in the running for a nomination for Best Children's Album!
I have spent the past few months connecting with musicians from all over the world, listening to their music and sharing mine.  Since the next round is based on peer-voting (I am now a voting member of NARAS, the Recording Academy) I have been working hard to make sure other voting members listen to my music.  The feedback I've received from fellow members has been incredible.  I am so inspired by the music I've been hearing and by the connections I've made throughout this process.  I will find out if I receive a nomination in December.  In the meantime, feel free to send nomination vibes my way.  🙂
In other news, I will be performing my annual Holiday Show at the Jewish Public Library in Montreal, on Sunday November 24th at 11 a.m.  (5151 Rue Cote St. Catherine).  I will be joined by my wonderful and talented band.  For tickets call:  514-345-2627 ext. 3398.Click here for more info.
If you live in Vancouver or in the vicinity, mark your calendars for Saturday April 12, 2014.   I will be performing 2 family concerts for the Children's Hearing and Speech Centre of BC.  Click here for more info.
Wishing you all a graceful transition into winter.   Thanks for reading.
Jennifer xo
The Autumn season is upon us and it is one of the most magical times of year in Montreal.  The leaves are turning beautiful shades of red and gold and the air is crisp and energizing.   As sad as it is to let go of summer, it's exciting to see what the new season is going to bring.
I am happy to share the news that my CD "Throw a Penny in the Wishing Well" has been nominated for a 2013 Folk Music Award for Best Children's Album of the Year!  I'm officially a cross-genre, cross-generational, no rules apply artist!
In other news I will be performing my annual Holiday Show at the Jewish Public Library in Montreal, on Sunday November 24th at 11 a.m.  Click here for more info.
If you live in Vancouver or in the vicinity, mark your calendars for Saturday April 12, 2014.   I will be performing 2 family concerts at the Norman Rothstein Theatre, benefitting the Children's Hearing and Speech Centre of BC.  I can't wait to perform in my home town again and support an amazing cause.
Wishing you all a majestic Autumn!  Stay warm and cozy and hug the people you love.
Jennifer xo
p.s. I'm including a little video of my recent show at the Upstairs Jazz Bar in Montreal.  It was so much fun to play music just for adults for a change!!! Click here to watch the video.  
Dear Friends,
I know it's been a while since I've been in touch.  I hope you are all doing well wherever this may find you.  For my Calgary fans out there, I have been thinking of you and sending prayers and good energy your way.  It seems there is a lot going on in the world these days. It can feel chaotic at times.  My goal is to stay present and grateful for everything I have no matter what is going on around me. It helps that I get write and play music for you all.  Kids continue to amaze me with their joy, wisdom and light.
For those of you who live in Vancouver I'm so excited announce that I will be playing two shows in my home town next year!  The shows are on April 12th, 2014 at the Norman Rothstein Theatre.  The shows are fundraisers for a wonderful organization called the Children's Hearing and Speech Centre of BC. Mark your calendars!  Stay tuned for possible other tour dates around that time.  Click here for up to date show info.
For my Montreal fans I have a family show coming up on Tuesday July 9th at 10:30 a.m. in Cabot Square.  (The park on the corner of Atwater and St. Catherine)
In case of rain the show will be in the Montreal Forum across the street, on centre ice.  I hope to see some of you there!
I am also taking part in Music in the Park for Mummies List.  I will be playing shows at Westmount Park at 4:00 on Wednesdays, and Outremont Park at 11:00 a.m. on Thursdays.  (note I will be out of town from July 16- August 6)  There is still time to register for the program if you're interested.  www.mummieslist.com
Wishing you an abundant and joyful July,
Jennifer xo
I just returned from one of the most exciting weekends of my life.  I attended the 2013 Juno Awards in Regina from April 18-22, and what a jam-packed 4 days it was!  I'll just preface the blog by saying that the highlight of the whole trip was the generosity and kindness of the people of Regina.  Everyone- from the hotel staff, to the shuttle drivers, to the organizers, were so friendly, up-beat and took great pride in putting on one of the best Juno's Canada has ever seen.  The other highlight was taking my mom as my date.  She was such a super star- taking photos, mingling in the receptions, selling my CD's after my Juno showcase, sharing in my excitement when I'd get a pic with a celeb…  These are the moments I'm going to cherish the most.
Ok onto the glitz and glamour…
So I arrived at the beautiful Hotel Saskatchewan and checked into my suite.  It was bigger than my apartment!  That evening, we attended the reception and this was the first taste of the red photo ops.  I had a chance to meet my fellow nominee, Helen Austin and take a pic with her.  We had so much fun together.
After a night of tossing and turning in anticipation of the events to come, I woke up at the crack of dawn to take part in the Juno children's showcase at the Regina Public Library.  Here are all the nominees for Children's Album of the Year doing our finale "This Little Light of Mine."  I had an amazing time (minus a bubble machine malfunction) and gained some new little fans in Regina.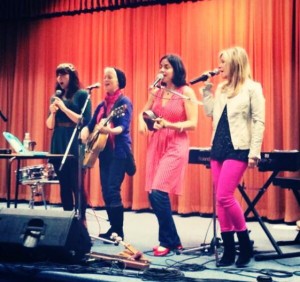 After the flurry of signing CD's and postcards post-show, it was time to go back to the hotel to get ready for the Juno Gala where they would be announcing my category. I was so nervous and excited, yet I was still able to take the time to appreciate the moment and take it all in.  Here I am working the "green carpet."  My pic even ended up on the cover of several canadian newspaper entertainment sections including the Vancouver Sun, Montreal Gazette and Ottawa Citizen!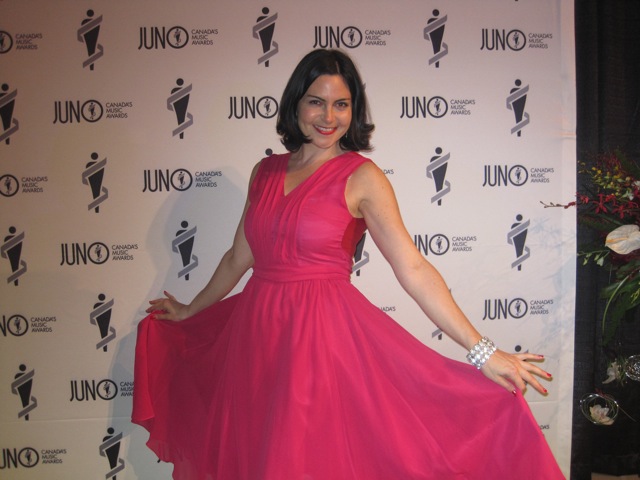 The gala was beautiful and 5 star all the way, but I couldn't really enjoy it, for every time Jian Gomeshi went to announce the next category, the butterflies in my stomach went crazy.  I did think I had a good chance of winning so I was preparing myself.  I must have prepared myself 30 times!!!  Finally,  2 hours into the evening my category was announced.  As you all know by now I didn't win, but I can honestly say I felt like a winner.  I carried on as if I had won. 🙂  I put my heart and soul into this album and there was no way I was going to let the outcome affect my embracing of the Juno experience.
The next event was the red carpet gala.  I was lucky enough to have my new friend Lance, one of the Juno shuttle drivers, drive me in his own vehicle to the red carpet.  He picked my mom and I up in his cherry red truck.  It was SO perfect… being dropped off at the red carpet in a red pick up truck right in front of  Michael Bublés limo.  Here I am with Lance freezing my butt off in -15 degree weather.  Ahhh, spring in Regina.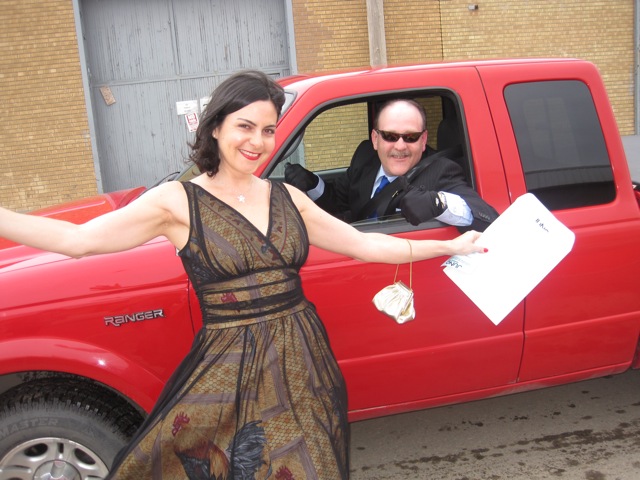 And here I am on the official red carpet (Michael Bublé was right behind me…)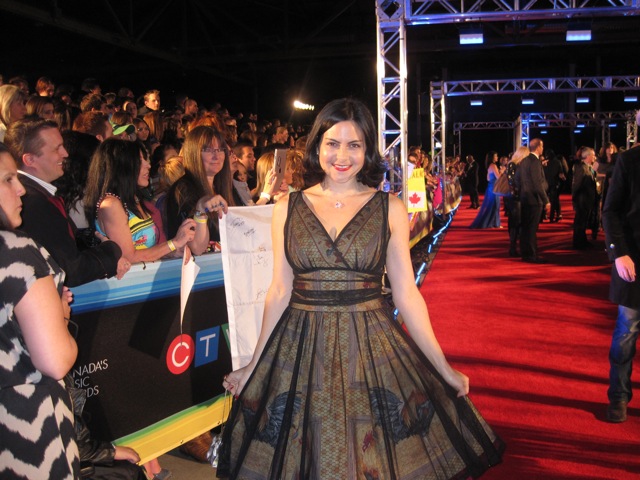 And the cherry on top… As I was heading to the Warner After Party, I met Michael Bublé in the elevator of my hotel.  He was going to the same party!  I managed to get my CD to him and a picture.  My Juno experience was complete.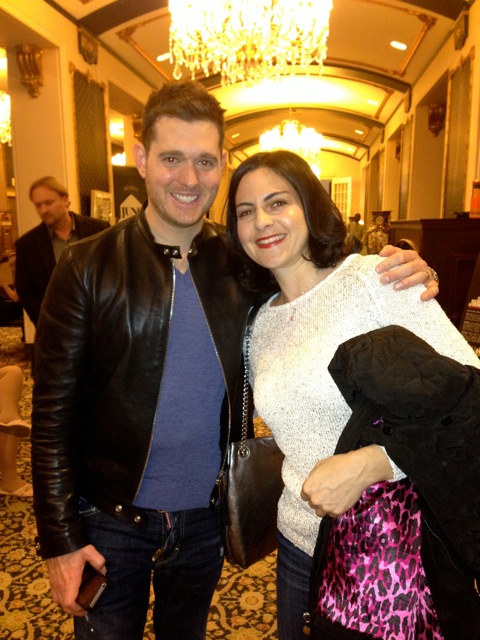 So to summarize my 2013 Juno's experience-  it was a dream come true.  I appreciated every moment and will remember it always as a life highlight.
Here I am with my Mom.  Thank-you Mom, for your presence, generosity and love.  And for taking all these great photos and holding my purse, camera, tickets, i-phone and pashmina during every reception and event!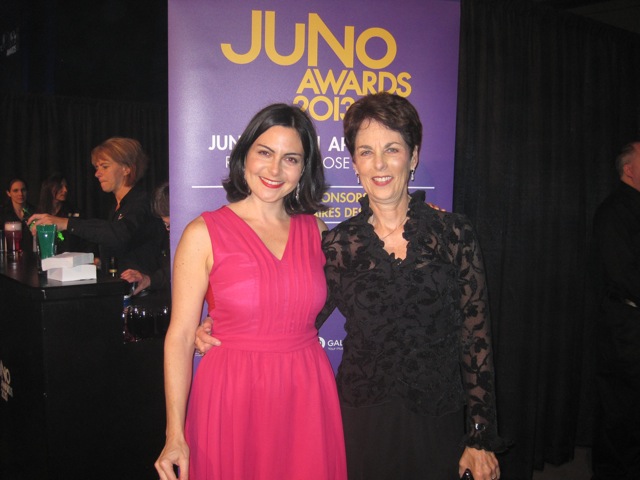 And thank-you all for being on the journey with me!
Jennifer xo
Concerning The Author By mixing http://custom-essay-writing-help.com/dissertation/ genres Meikle attempts to subvert cliches. Or, change it around and visualize the effect on a neighborhood of the dispatch from Earth crashing on their world/ The Last Minute buy essay online uk Saving Equally as the world is approximately to be hammered into distribution someone claims, "Delay one minute. There are any bout of Babylon 5, and buy essay online uk wonderful illustrations in Star Wars. Saucers Over the Whitehouse The magic saucer moves overhead while different military types run-around saying things such as "Currently we know we are not alone." and " Hit everything you've got against them." The aliens claim things like " Barada Nicto." This method was overdone within the 1950is in Planet vs The Flying Disks and The Day The Planet Earth Stood Still long before Independence Day came along. The Meeting of the Galactic Council Groups of distinct aliens yell at each other alot, expressing things such as "I withdraw my voting stop" and "We don't identify this authority" definitely one of the most boring case is Inside The Phantom Menace, which attempted to exchange spectacle for anxiety and failed abysmally. If which were the situation, buy essay online uk why are not they buy essay online uk currently brain dead? Robert Heinlein published the vintage By His Bootstraps which identified the model for this scenario. Probably it is time for your benevolent computer or for a potential where pcs are and become obsolete change by something much stranger? Continue reading →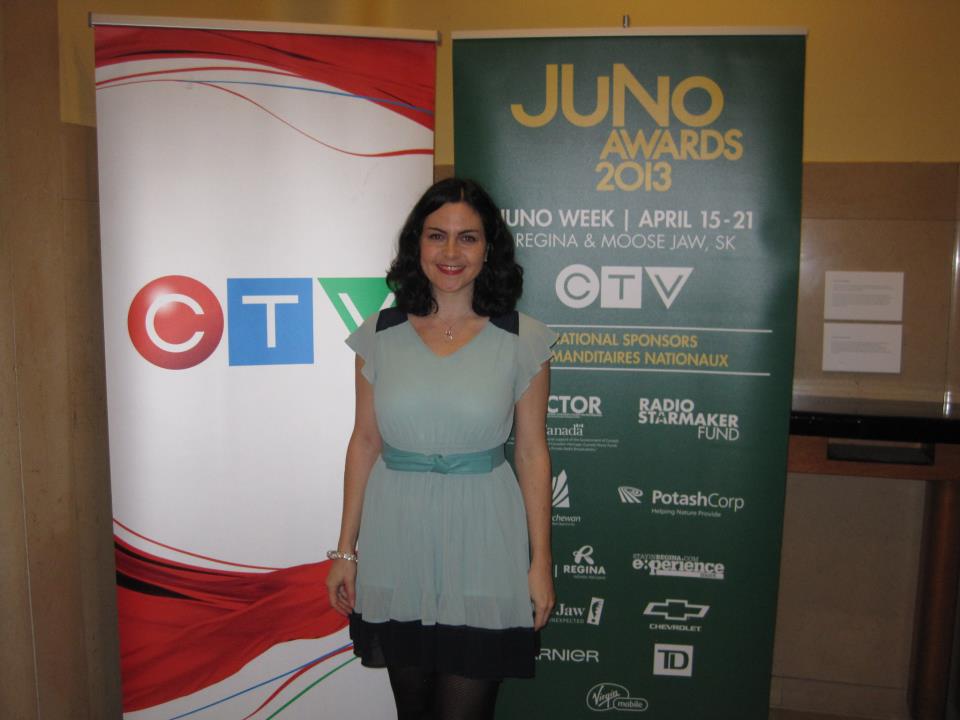 "Throw a Penny in the Wishing Well" has been nominated for a 2013 Juno for Best Children's Album of the Year!!!
I'm posting from Toronto just a few hours after the press conference! I have already done 10 tv interviews at the press conference. It was wild. More to come. Thank you for all your support.

Happy February!  I hope you are all doing well, especially those of you on the East coast braving this wild and bone-chilling winter!  Over the past few months I've been taking time to rest, process, rejuvenate, and create space to vision the next phase of the journey. I'm feeling energized and excited about 2013.  January was slow and strange…  I felt a bit disoriented as I let go of the old to bring in the new.  I found myself having to really ground and keep my feet on the earth.  I even joined a Kuduro dance class! (a fusion of African and Cuban dance)  It's been a blast!