I just returned from one of the most exciting weekends of my life.  I attended the 2013 Juno Awards in Regina from April 18-22, and what a jam-packed 4 days it was!  I'll just preface the blog by saying that the highlight of the whole trip was the generosity and kindness of the people of Regina.  Everyone- from the hotel staff, to the shuttle drivers, to the organizers, were so friendly, up-beat and took great pride in putting on one of the best Juno's Canada has ever seen.  The other highlight was taking my mom as my date.  She was such a super star- taking photos, mingling in the receptions, selling my CD's after my Juno showcase, sharing in my excitement when I'd get a pic with a celeb…  These are the moments I'm going to cherish the most.
Ok onto the glitz and glamour…
So I arrived at the beautiful Hotel Saskatchewan and checked into my suite.  It was bigger than my apartment!  That evening, we attended the reception and this was the first taste of the red photo ops.  I had a chance to meet my fellow nominee, Helen Austin and take a pic with her.  We had so much fun together.
After a night of tossing and turning in anticipation of the events to come, I woke up at the crack of dawn to take part in the Juno children's showcase at the Regina Public Library.  Here are all the nominees for Children's Album of the Year doing our finale "This Little Light of Mine."  I had an amazing time (minus a bubble machine malfunction) and gained some new little fans in Regina.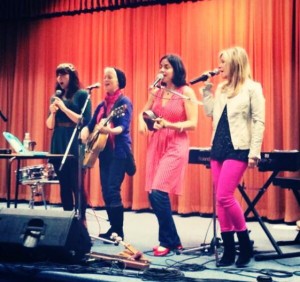 After the flurry of signing CD's and postcards post-show, it was time to go back to the hotel to get ready for the Juno Gala where they would be announcing my category. I was so nervous and excited, yet I was still able to take the time to appreciate the moment and take it all in.  Here I am working the "green carpet."  My pic even ended up on the cover of several canadian newspaper entertainment sections including the Vancouver Sun, Montreal Gazette and Ottawa Citizen!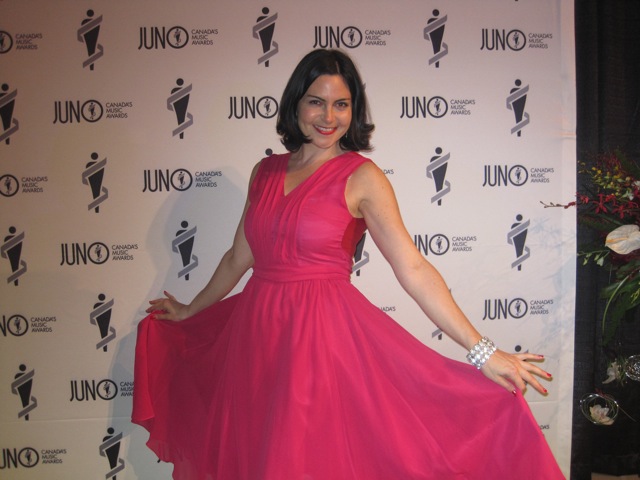 The gala was beautiful and 5 star all the way, but I couldn't really enjoy it, for every time Jian Gomeshi went to announce the next category, the butterflies in my stomach went crazy.  I did think I had a good chance of winning so I was preparing myself.  I must have prepared myself 30 times!!!  Finally,  2 hours into the evening my category was announced.  As you all know by now I didn't win, but I can honestly say I felt like a winner.  I carried on as if I had won. 🙂  I put my heart and soul into this album and there was no way I was going to let the outcome affect my embracing of the Juno experience.
The next event was the red carpet gala.  I was lucky enough to have my new friend Lance, one of the Juno shuttle drivers, drive me in his own vehicle to the red carpet.  He picked my mom and I up in his cherry red truck.  It was SO perfect… being dropped off at the red carpet in a red pick up truck right in front of  Michael Bublés limo.  Here I am with Lance freezing my butt off in -15 degree weather.  Ahhh, spring in Regina.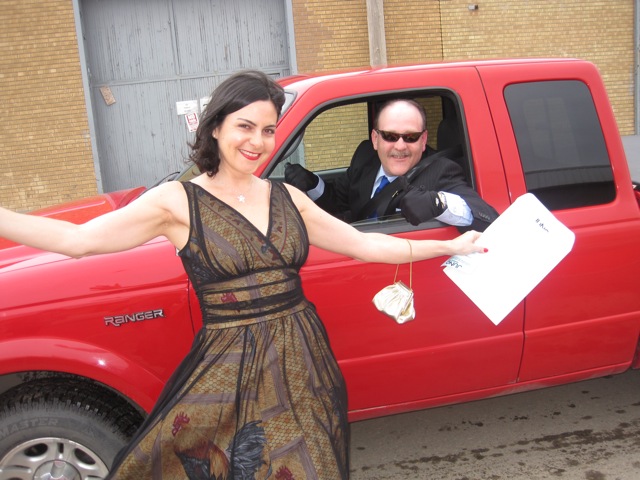 And here I am on the official red carpet (Michael Bublé was right behind me…)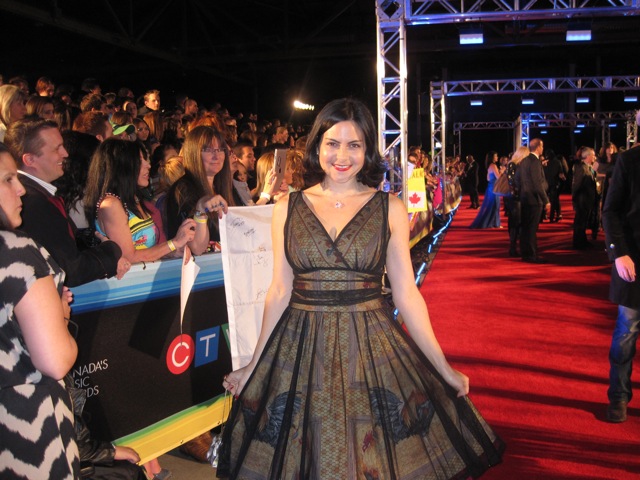 And the cherry on top… As I was heading to the Warner After Party, I met Michael Bublé in the elevator of my hotel.  He was going to the same party!  I managed to get my CD to him and a picture.  My Juno experience was complete.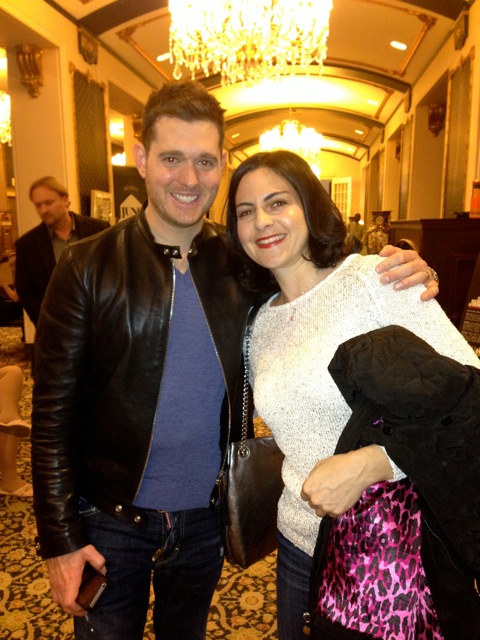 So to summarize my 2013 Juno's experience-  it was a dream come true.  I appreciated every moment and will remember it always as a life highlight.
Here I am with my Mom.  Thank-you Mom, for your presence, generosity and love.  And for taking all these great photos and holding my purse, camera, tickets, i-phone and pashmina during every reception and event!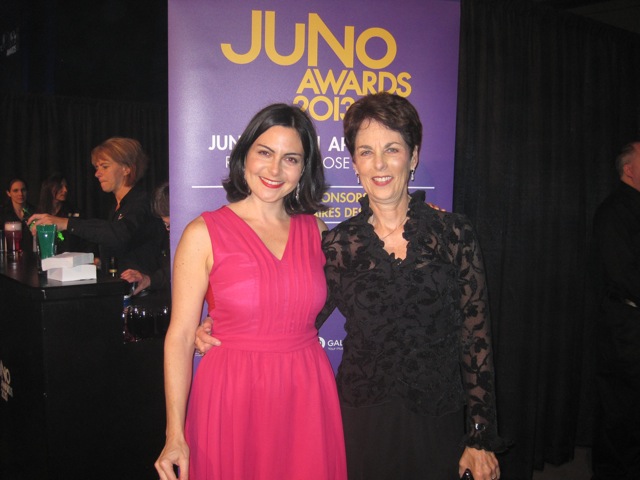 And thank-you all for being on the journey with me!
Jennifer xo