I just returned from one of the most exciting weekends of my life.  I attended the 2013 Juno Awards in Regina from April 18-22, and what a jam-packed 4 days it was!  I'll just preface the blog by saying that the highlight of the whole trip was the generosity and kindness of the people of Regina.  Everyone- from the hotel staff, to the shuttle drivers, to the organizers, were so friendly, up-beat and took great pride in putting on one of the best Juno's Canada has ever seen.  The other highlight was taking my mom as my date.  She was such a super star- taking photos, mingling in the receptions, selling my CD's after my Juno showcase, sharing in my excitement when I'd get a pic with a celeb…  These are the moments I'm going to cherish the most.
Ok onto the glitz and glamour…
So I arrived at the beautiful Hotel Saskatchewan and checked into my suite.  It was bigger than my apartment!  That evening, we attended the reception and this was the first taste of the red photo ops.  I had a chance to meet my fellow nominee, Helen Austin and take a pic with her.  We had so much fun together.
After a night of tossing and turning in anticipation of the events to come, I woke up at the crack of dawn to take part in the Juno children's showcase at the Regina Public Library.  Here are all the nominees for Children's Album of the Year doing our finale "This Little Light of Mine."  I had an amazing time (minus a bubble machine malfunction) and gained some new little fans in Regina.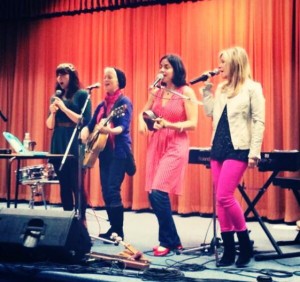 After the flurry of signing CD's and postcards post-show, it was time to go back to the hotel to get ready for the Juno Gala where they would be announcing my category. I was so nervous and excited, yet I was still able to take the time to appreciate the moment and take it all in.  Here I am working the "green carpet."  My pic even ended up on the cover of several canadian newspaper entertainment sections including the Vancouver Sun, Montreal Gazette and Ottawa Citizen!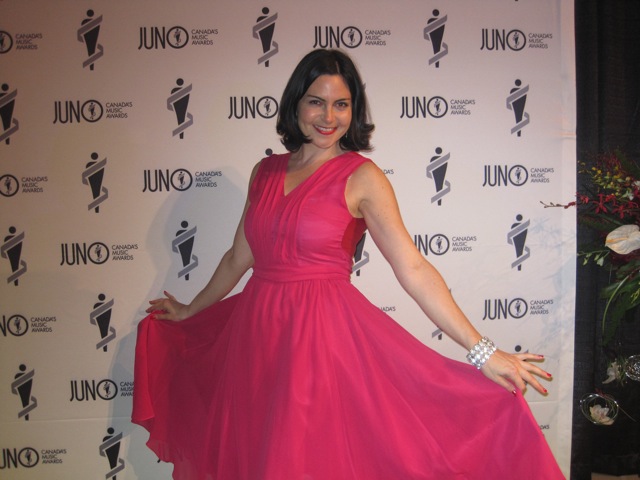 The gala was beautiful and 5 star all the way, but I couldn't really enjoy it, for every time Jian Gomeshi went to announce the next category, the butterflies in my stomach went crazy.  I did think I had a good chance of winning so I was preparing myself.  I must have prepared myself 30 times!!!  Finally,  2 hours into the evening my category was announced.  As you all know by now I didn't win, but I can honestly say I felt like a winner.  I carried on as if I had won. 🙂  I put my heart and soul into this album and there was no way I was going to let the outcome affect my embracing of the Juno experience.
The next event was the red carpet gala.  I was lucky enough to have my new friend Lance, one of the Juno shuttle drivers, drive me in his own vehicle to the red carpet.  He picked my mom and I up in his cherry red truck.  It was SO perfect… being dropped off at the red carpet in a red pick up truck right in front of  Michael Bublés limo.  Here I am with Lance freezing my butt off in -15 degree weather.  Ahhh, spring in Regina.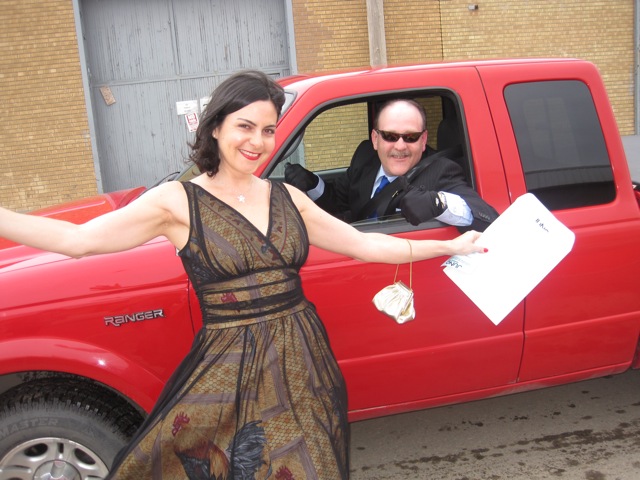 And here I am on the official red carpet (Michael Bublé was right behind me…)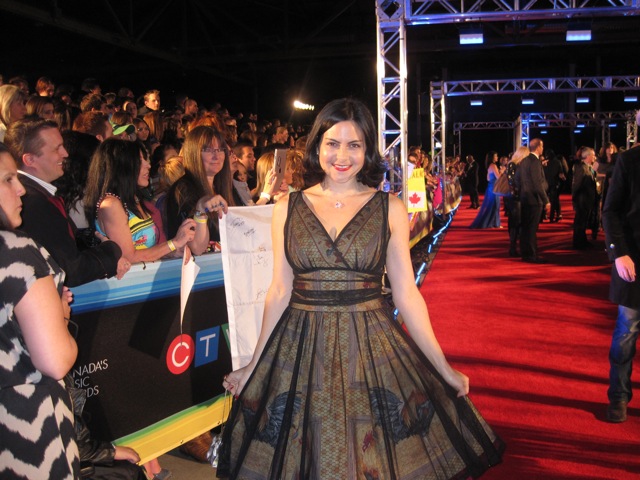 And the cherry on top… As I was heading to the Warner After Party, I met Michael Bublé in the elevator of my hotel.  He was going to the same party!  I managed to get my CD to him and a picture.  My Juno experience was complete.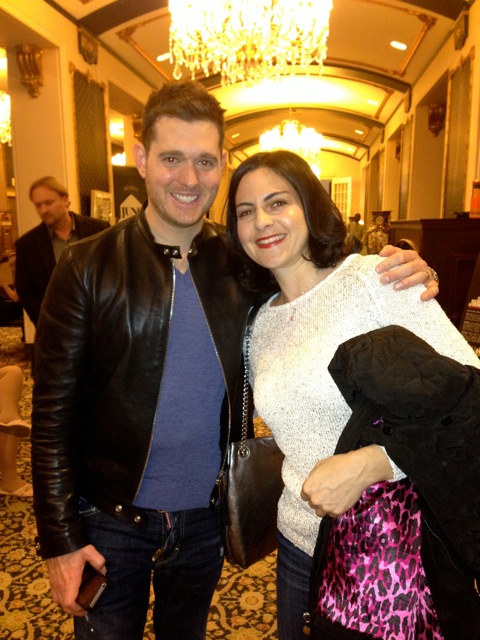 So to summarize my 2013 Juno's experience-  it was a dream come true.  I appreciated every moment and will remember it always as a life highlight.
Here I am with my Mom.  Thank-you Mom, for your presence, generosity and love.  And for taking all these great photos and holding my purse, camera, tickets, i-phone and pashmina during every reception and event!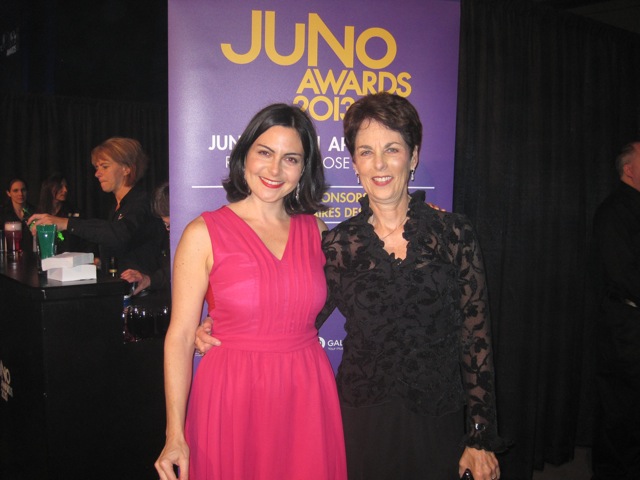 And thank-you all for being on the journey with me!
Jennifer xo
Concerning The Author By mixing http://custom-essay-writing-help.com/dissertation/ genres Meikle attempts to subvert cliches. Or, change it around and visualize the effect on a neighborhood of the dispatch from Earth crashing on their world/ The Last Minute buy essay online uk Saving Equally as the world is approximately to be hammered into distribution someone claims, "Delay one minute. There are any bout of Babylon 5, and buy essay online uk wonderful illustrations in Star Wars. Saucers Over the Whitehouse The magic saucer moves overhead while different military types run-around saying things such as "Currently we know we are not alone." and " Hit everything you've got against them." The aliens claim things like " Barada Nicto." This method was overdone within the 1950is in Planet vs The Flying Disks and The Day The Planet Earth Stood Still long before Independence Day came along. The Meeting of the Galactic Council Groups of distinct aliens yell at each other alot, expressing things such as "I withdraw my voting stop" and "We don't identify this authority" definitely one of the most boring case is Inside The Phantom Menace, which attempted to exchange spectacle for anxiety and failed abysmally. If which were the situation, buy essay online uk why are not they buy essay online uk currently brain dead? Robert Heinlein published the vintage By His Bootstraps which identified the model for this scenario. Probably it is time for your benevolent computer or for a potential where pcs are and become obsolete change by something much stranger? Continue reading →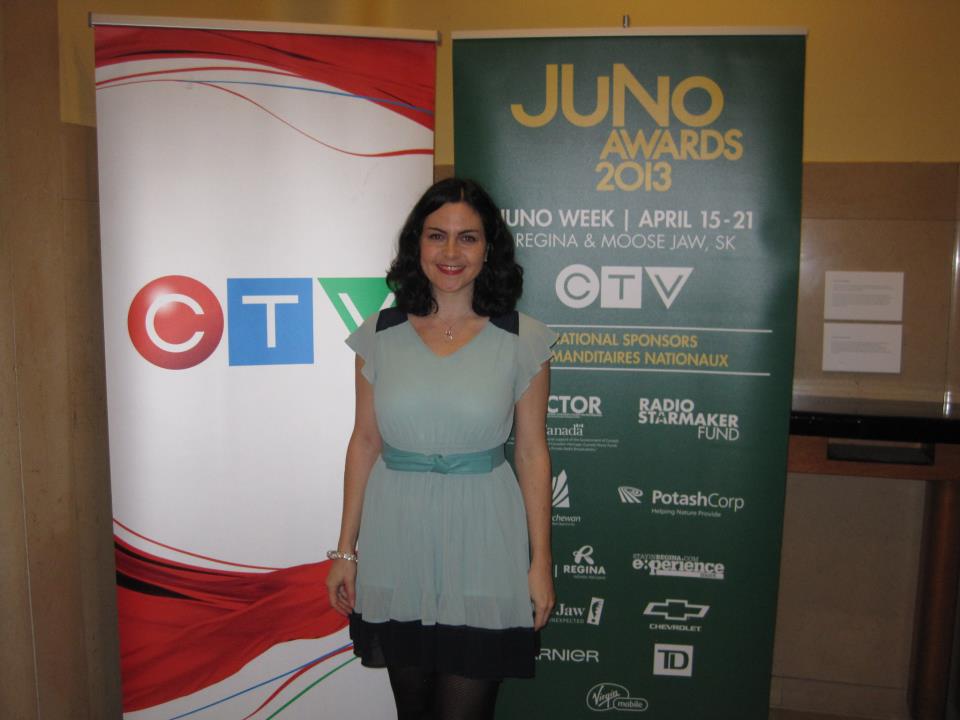 "Throw a Penny in the Wishing Well" has been nominated for a 2013 Juno for Best Children's Album of the Year!!!
I'm posting from Toronto just a few hours after the press conference! I have already done 10 tv interviews at the press conference. It was wild. More to come. Thank you for all your support.

Happy February!  I hope you are all doing well, especially those of you on the East coast braving this wild and bone-chilling winter!  Over the past few months I've been taking time to rest, process, rejuvenate, and create space to vision the next phase of the journey. I'm feeling energized and excited about 2013.  January was slow and strange…  I felt a bit disoriented as I let go of the old to bring in the new.  I found myself having to really ground and keep my feet on the earth.  I even joined a Kuduro dance class! (a fusion of African and Cuban dance)  It's been a blast!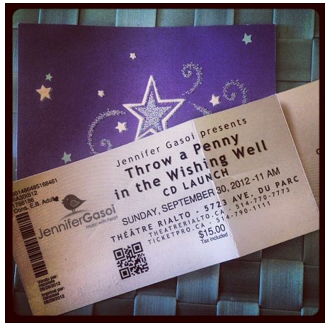 Close to 300 tickets sold, media coverage, CBC radio play, people buzzing about how excited their kids are to come see the show, and my parents getting ready to board a plane from Vancouver to be there routing me on…  this show is really happening!  I have fans coming  from Toronto , Ottawa, and even Kim, one of my best friends from the age of 2 is taking a flight from Rossland BC to cheer me on.  Words can't begin to describe how I'm feeling.
It was just a few months ago when I finally finished the CD that I realized I had another HUGE mountain to climb.  I had a show to produce!  So I had to ask the question… how do you produce a show without a production team? Continue reading →
Where do I start?  Where is the beginning and where is the end?  I am 10 days away from the CD launch and I feel such a rush of exhilaration, nervousness, elation, and excitement.  I feel like I'm living the exact life I was meant to live.  So many layers have fallen away, and what I'm left with is my center, my heart, the core of why I'm here.  This is the best feeling in the world.  Since I was very young I knew I had a purpose here.  I knew there was more than just what I saw in the physical world.  And all the inner knowing, is finally being expressed through this CD and launch show.  Continue reading →